Thursday I had the pleasure of performing in a quite spectacular venue outside Hamburg – Burg Henneberg. The small castle (supposedly one of the smallest castles in the whole world) is situated some 12 km outside of Hamburg city center, close to Pommenbüttel station. The concert hall has a max capacity of only 50 people – spread over two floors – and it is safe to say it is one of the most intimate venues I have ever played. Accompanied by the sound of firewood, the outside singing of birds and the soft river stream it was a perfect setting for my solo project. Hope to be back here one day!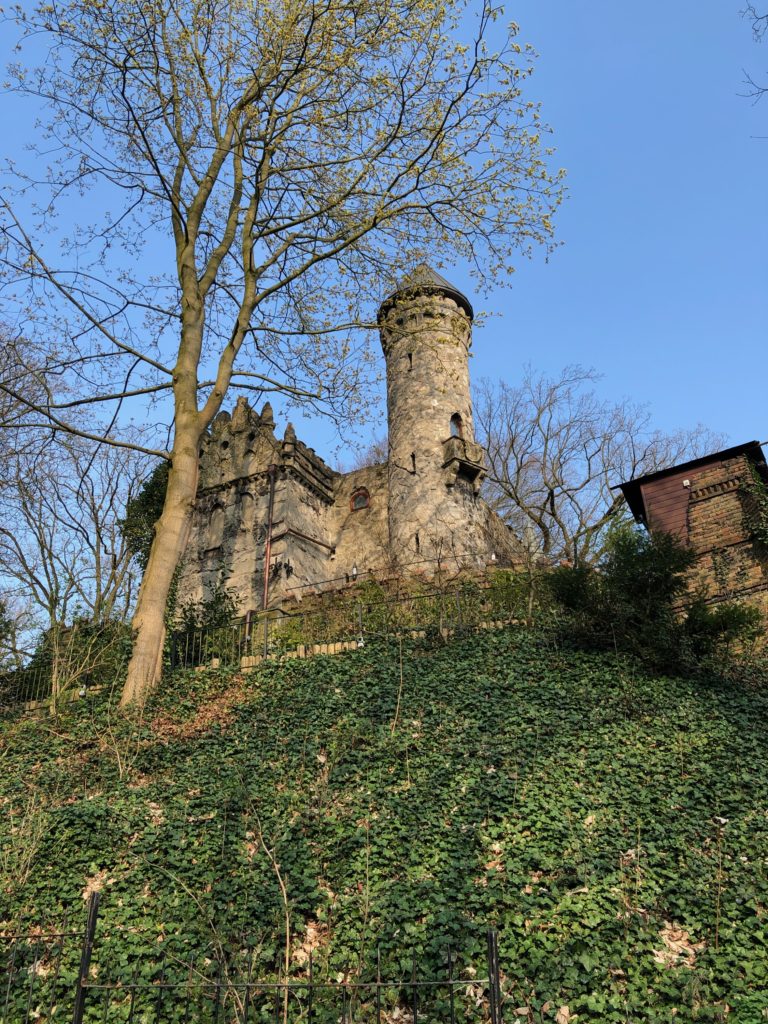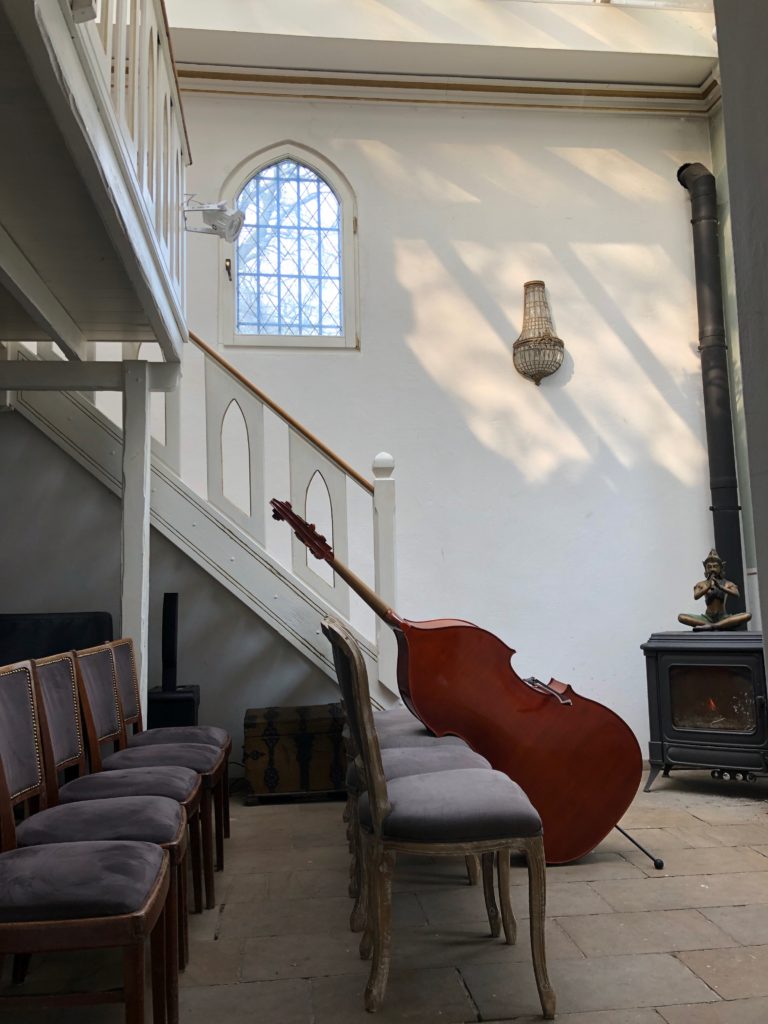 In Berlin I performed at Petersburg Art Space by the river Spree. The venue is one of the many places that fit under the echtzeitmusik umbrella of the Berlin music scene. My concert was part of a 4-act minifestival, lots of nice music and a really enjoyable evening both as a performer and as a listener.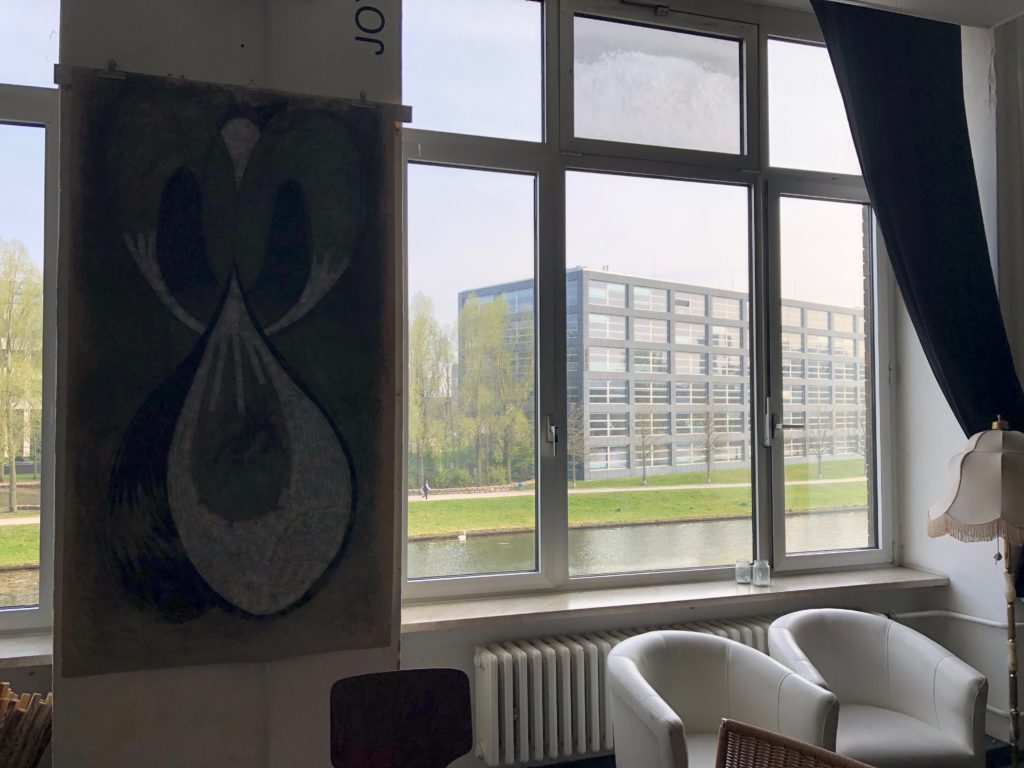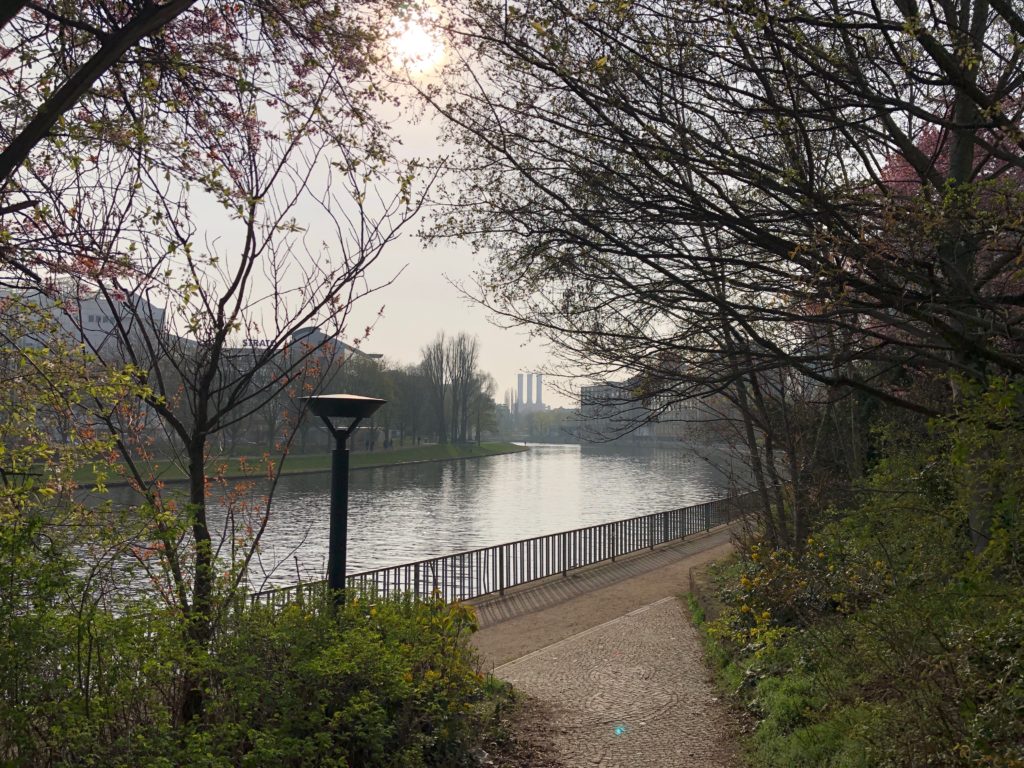 TIME / CO2 / COST
As my work in Malmö was during daytime, I took the afternoon train 15:16 from Malmö Triangelen station towards Hamburg with changeover in Köpenhavn Hovedbanegård and Kolding. Öresundståg for the first leg to Köbenhavn, so no problem with the bass. It is worth noting that this train is really packed during rush hour starting around 16. I could have travelled all the way to Hamburg that same night, however, as I was not in a hurry, I decided to spend the night in Kolding. Kolding is sort of an intersection in Denmark where the trains to Germany either starts or passes by. In Kolding there is also a nice hotel less than 100 meters from the train station, and a huge public bath – both of which I took advantage.
The train from Köbenhavn to Kolding is not the most double bass friendly I have encountered, but it worked out somehow: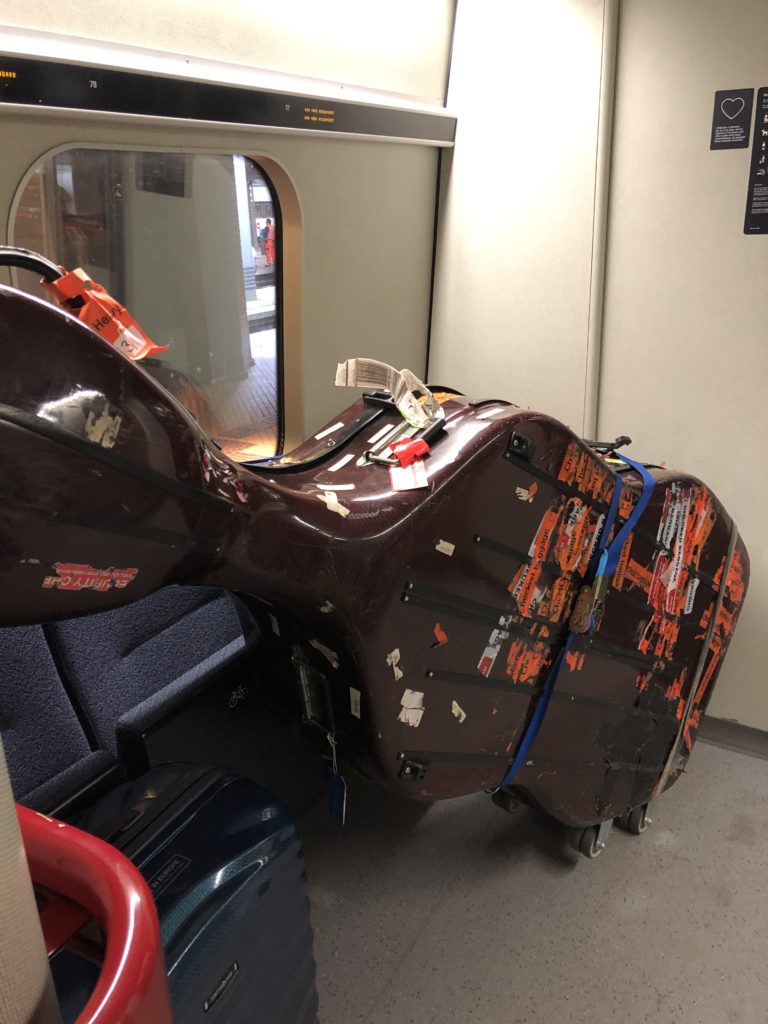 On the train from Kolding to Hamburg the next day it was way more space, but: I met a conductor who was really mad at me for daring to travel with my bass, threatening to throw me of the train. It was kind of funny, she said the bass was taking up space from other passengers (1 seat, as you may see in the picture below. And it does not take up more space than a normal bike, which is allowed in the train…). As there was almost no one on the train, I managed to cut a deal saying that I would get out if the train became so full that my bass would be a problem. Which I guess never happens… Anyway, she accepted that, saying "OK for now, but next time, you will NOT get on my train".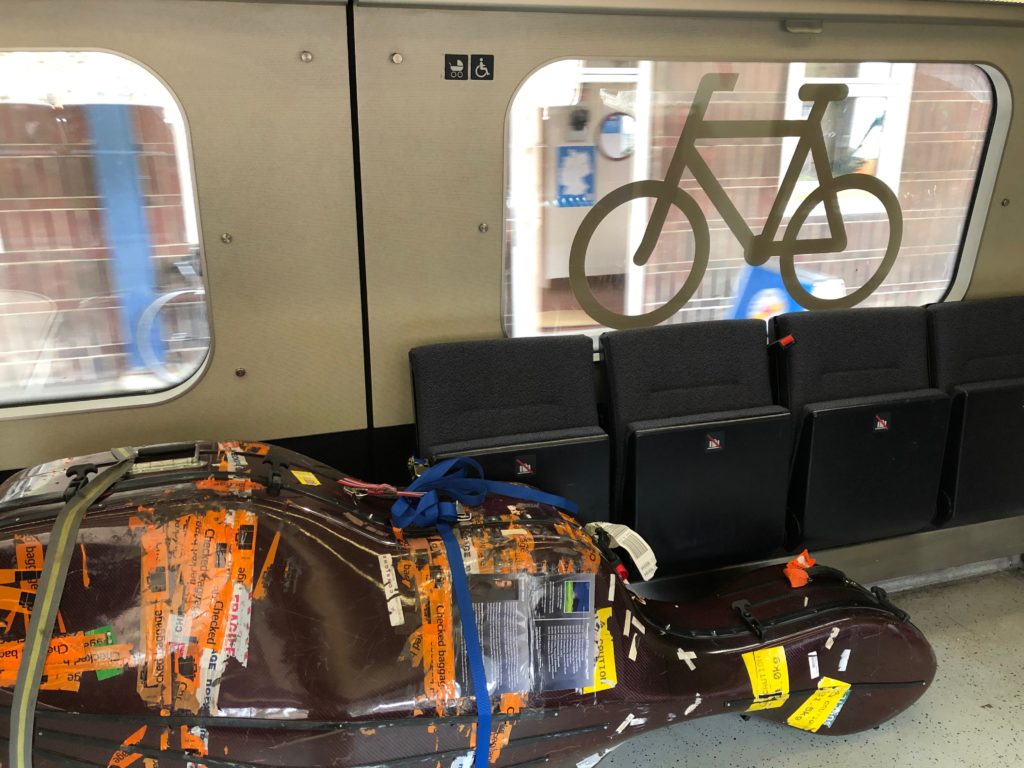 I do realize I am carrying a rather unusual and rather big piece of luggage. If everyone carried a double bass we would have to completely rethink rail traffic, making HUGE trains. However, there is literally no one carrying a double bass compared to the vast majority of people carrying a normal suitcase or backpack. So this really is not a problem at all in real life. Unless this 90 double bass orchestra from Korea goes on tour by train to Kolding anytime soon, our angry conductor may take a deep breath and say to herself in a calm and quiet way: "ah well, it is not THAT many bass players riding my train after all – I´ll let the nice Norwegian fellow back on my train again if he shows up. And come to think of it, I´ll also let other bass players ride my train. As long as there is enough room for everyone, what´s the big deal?".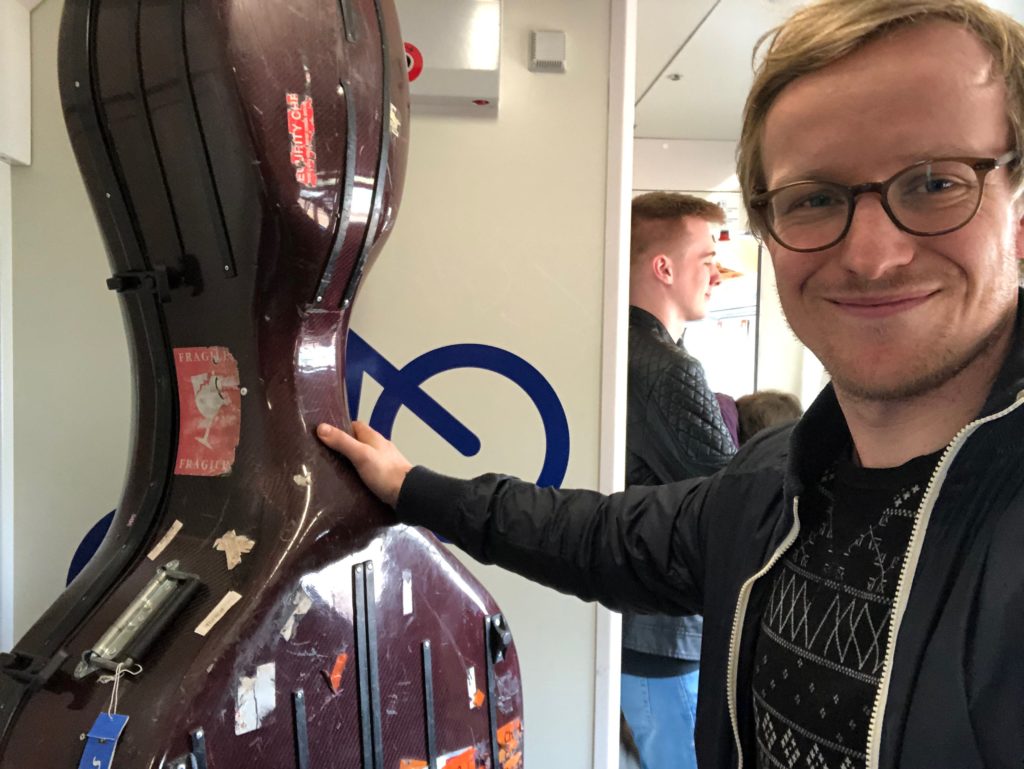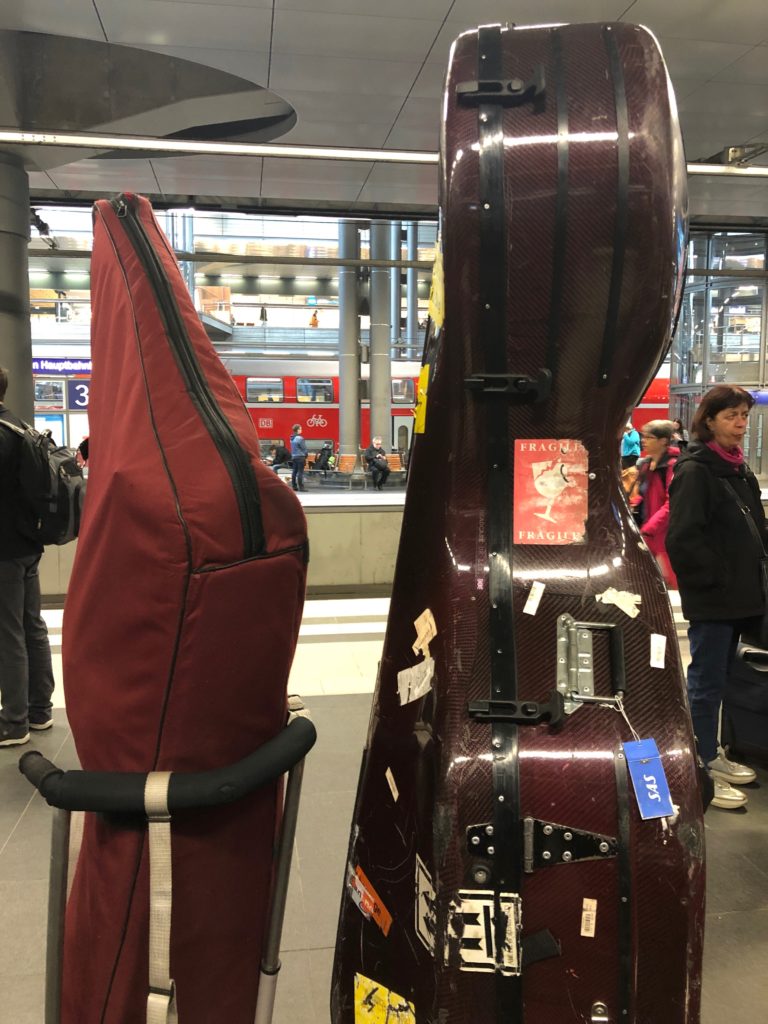 Below is the train travel time, CO2 and cost for a direct Malmö Central – Hamburg Hbf train journey, compared to flying Copenhagen – Hamburg (Hamburg – Berlin is so short by train, only two hours, that flying makes no sense at all. Later in the blog I will instead compare the train and plane facts for the complete journey from Oslo to Berlin).
TRAIN total travel time 6,5 hours (leaving Malmö Central at 11:33, arriving Hamburg Hbf at 18:02. Changeovers in Köbenhavn and Kolding)
PLANE total travel time approx 4 hours (let´s say you take the 12:00 flight from Copenhagen to Hamburg. This means leaving Malmö Central approx. 0950 in order to be at Kastrup 1,5 hours ahead of departure. 50 min flight, minimum 30 min spent at Hamburg to get off the plane and get luggage, 40 min to find train and travel to Hamburg Hpf, arriving approx. 14:00)
Like for the Oslo – Malmö journey, air travel seems to be about 2,5 hours more efficient than train.
TRAIN total CO2 emissions (500 km): 25,2 kg (via Kolding, the graph below is via Rödby, involving bus and boat travel. It´s shorter, but I did not risk this route in case it would be bothersome to get my bass on the buss)
PLANE total CO2 emissions (300 km): 106,3 kg 

Source: ecopassenger.com
TRAIN total cost: 386 NOK / 40 EUR (price from Deutsche Bahn´s online ticket service, with Bahn card 25)
PLANE ticket SAS economy class: 1213 NOK / 125 EUR, pluss about 18 EUR train travel x 2 to get between city center train stations and airports in Köbenhavn and Hamburg: 350 NOK / 36 EUR. Total: approx 1550 NOK / 160 EUR
(Prices for both train and plane tickets if booking about 1 – 1,5 months in advance, and finding the cheapest prices within the approx. similar time schedule)
Conclusion: CO2 emissions reduced by 76%, only 2,5 hours "lost" (or gained, in peaceful train travel reading a book or doing office work), cost 1/3. Train beats plane easily for travelling from Malmö to Hamburg – at least in my opinion.