The fifth concert of my ECO tour brought me to the Netherlands and Eindhoven, travelling by train from Berlin. Paviljoen Ongehoorde Muziek is a quite new establishment focusing on different kinds of improvised music. The place is run by Dutch pianist and composer Bart Van Dongen. I had a great time performing for a small but very attentive audience, hope to be back here for future tours!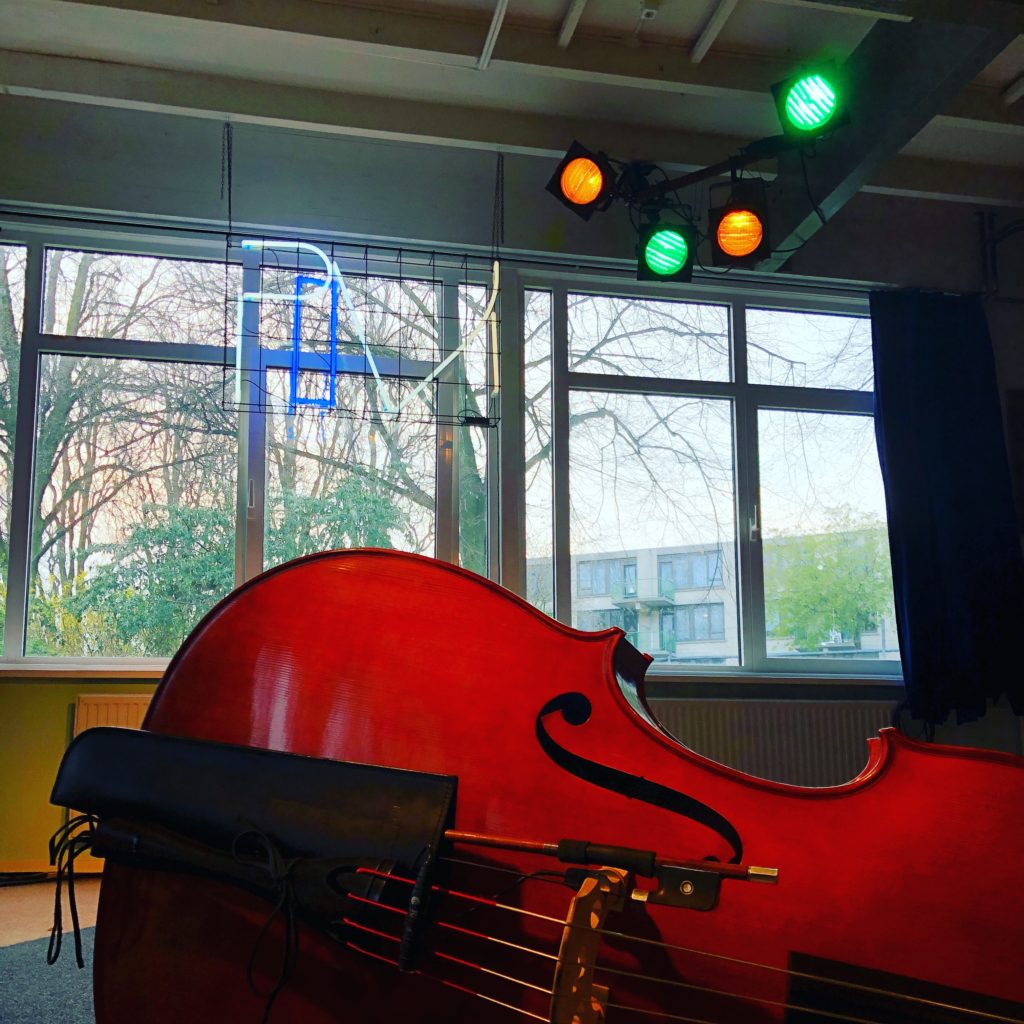 Travel
Travelling Germany and the Netherlands by train with a double bass is very convenient (meaning it is definitely convenient withouta double bass). Most German train except the ICE (Intercity Express) has large bicycle compartment. Most Dutch trains have smaller bicycle compartments that the German ones – however there are often more compartments per train. As the Dutch are eager bicycle riders I often had to share the space, but it never offered any real problems in bringing my bass on the trains. All train personal I have encountered in both Germany and the Netherlands, and also in Norway, Sweden and (for the most part) Denmark have been very helpful in accommodating my bass onboard. Thanks!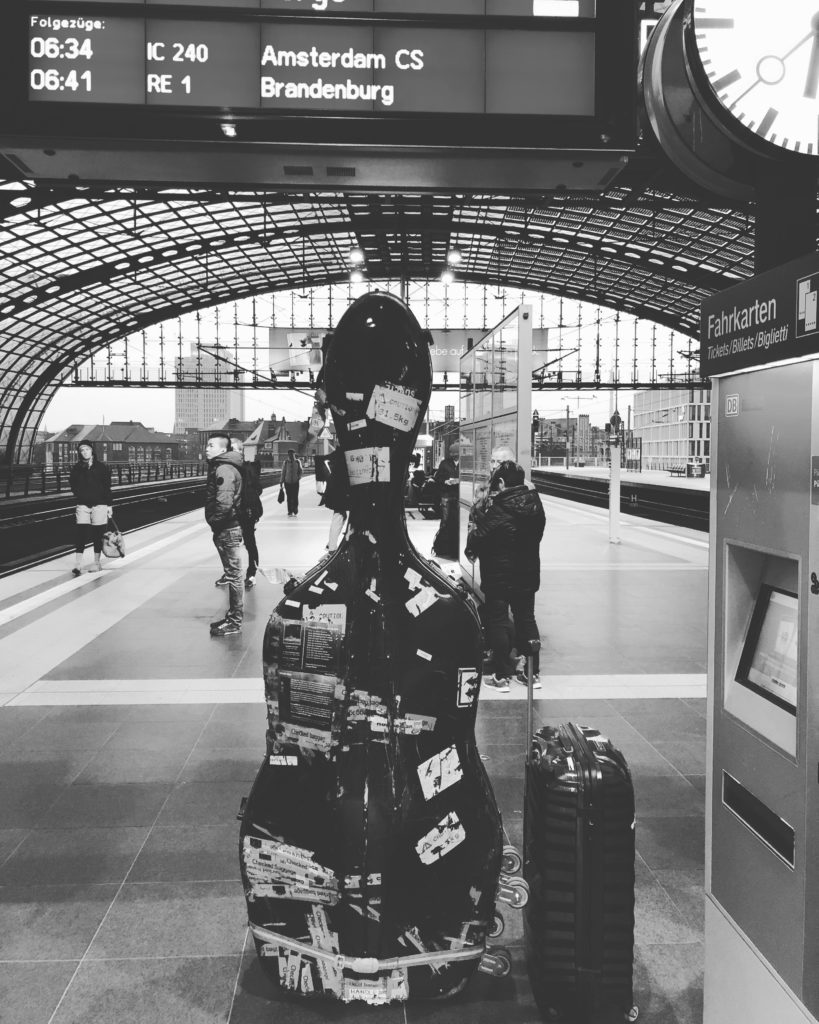 Travelling from Berlin to Eindhoven via Amsterdam is really convenient as there is a direct IC train from Berlin – Amsterdam. Let´s see how my journey compares to flying from Berlin Tegel – Amsterdam Schiphol (the below figures are for travelling from Berlin Hpf to Amsterdam Centraal).
TRAIN total travel time: 6:24 hours (Leaving Berlin Hauptbahnhof at 06:34 arriving Amsterdam Centraal 13:00). I missed my 5 minute connection for the train to Eindhoven but there was another train leaving in 10 minutes so the delay was minimal – and tickets are valid all day. I arrived my final destination Eindhoven at 14:45).
PLANE total travel time: approx 4,5 hours (Leaving Berlin Hpf 2 hours before takeoff, 1h 30 min flight, 30 min to get out of the plane and get your luggage, 40 min to find the train and travel to Amsterdam Centraal).
TRAIN total CO2 emissions including (650 km): 27,7 kg 
PLANE total CO2 emissions train to/from airports (575 km): 169,9 kg

Source: ecopassenger.com
TRAIN total cost: 315 NOK / 32,65 EUR (price from Deutsche Bahn´s online ticket service, with BahnCard 25)
PLANE ticket EasyJey: 530 NOK / 55 EUR, pluss about 18 EUR train travel x 2 to get between city center train stations and airports Total: 880 NOK / 91 EUR
(Prices for both train and plane tickets if booking about 1 – 1,5 months in advance, using the best prices for similar dates of travel)
Conclusion: CO2 emissions reduced by 84%, only 2 hours difference, cost less than half (my calculations did not include luggage on EasyJet, which would make the difference in cost even bigger). Train beats plane again.