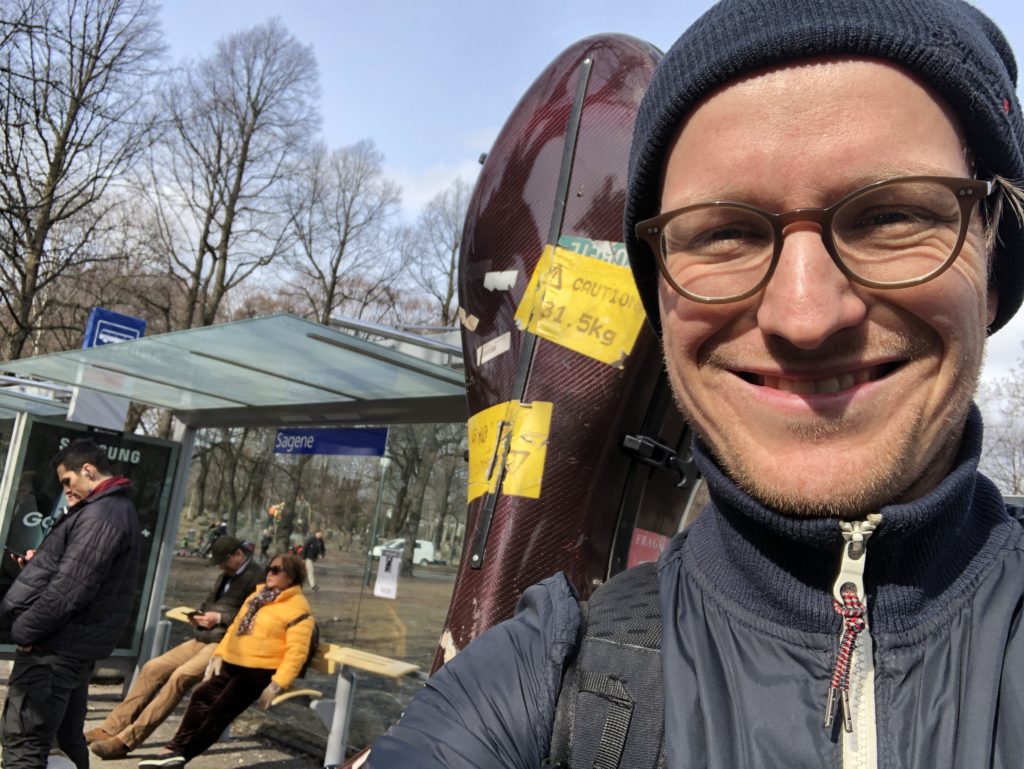 Travel to Malmö yesterday was not as smooth as last time.. This time I got on the 13:01 train from Oslo, with a one hour changeover in Göteborg. However, it turned out there had just been an incident north of Varberg station (a bit south of Göteborg). Some guy involved in a traffic accident north of Varberg station had "breaked bad", pulling out a hunting rifle and started shooting at the police, before running along the railroad tracks north of Varberg station. The whole thing ended with a shootout between the police and this guy, and he was shot in the arm and then taken to hospital. A quite dramatic, frightening – and tragic incident. Because of this, my scheduled Öresundståg at 17:57 was cancelled (or so I thought, at least), and a rather confusing onward journey thus started to unfold. At the information counter I was recommended to get on Västtrafik´s 17:10 train from Göteborg to Varberg, which was for some reason not cancelled – eventually arriving at Varberg station at 1830. There I had to wait for approx. 1,5 hours before what must have been my original Öresundståg from Göteborg actually made it to Varberg at 20:00. But instead of going all the way to Malmö like intended, this train terminated at Helsingborg because it was waaay behind schedule and I had to make one last change to Pågatågen. I finally arrived Malmö almost two hours delayed. Total travel time: approx. 9 hours…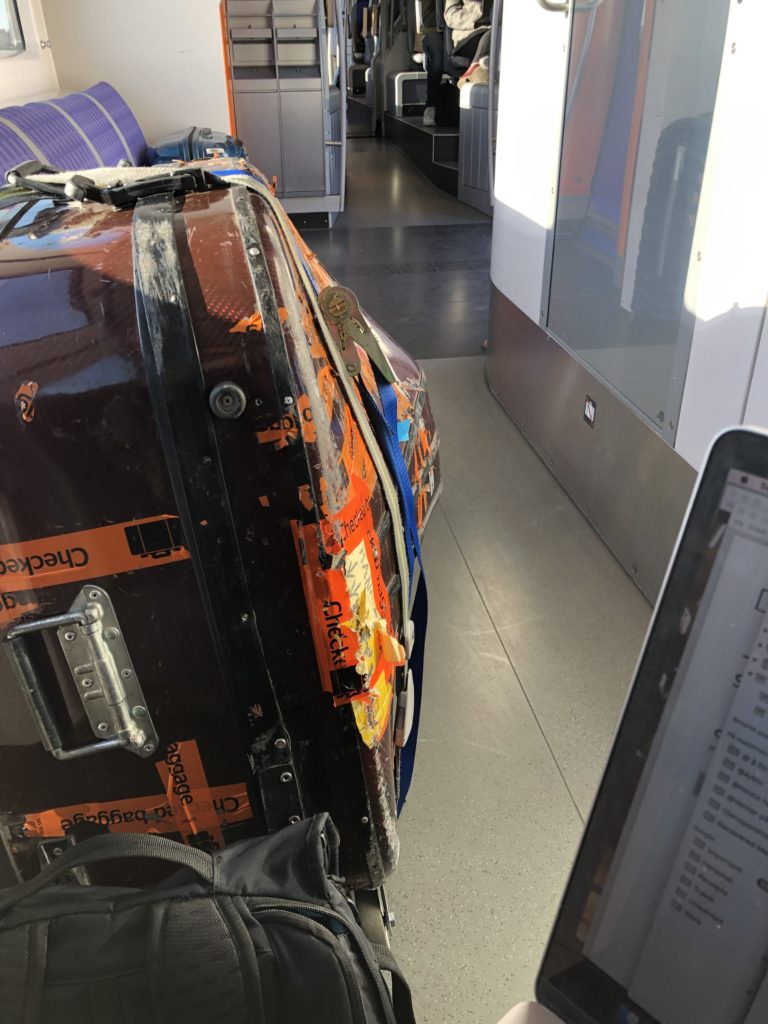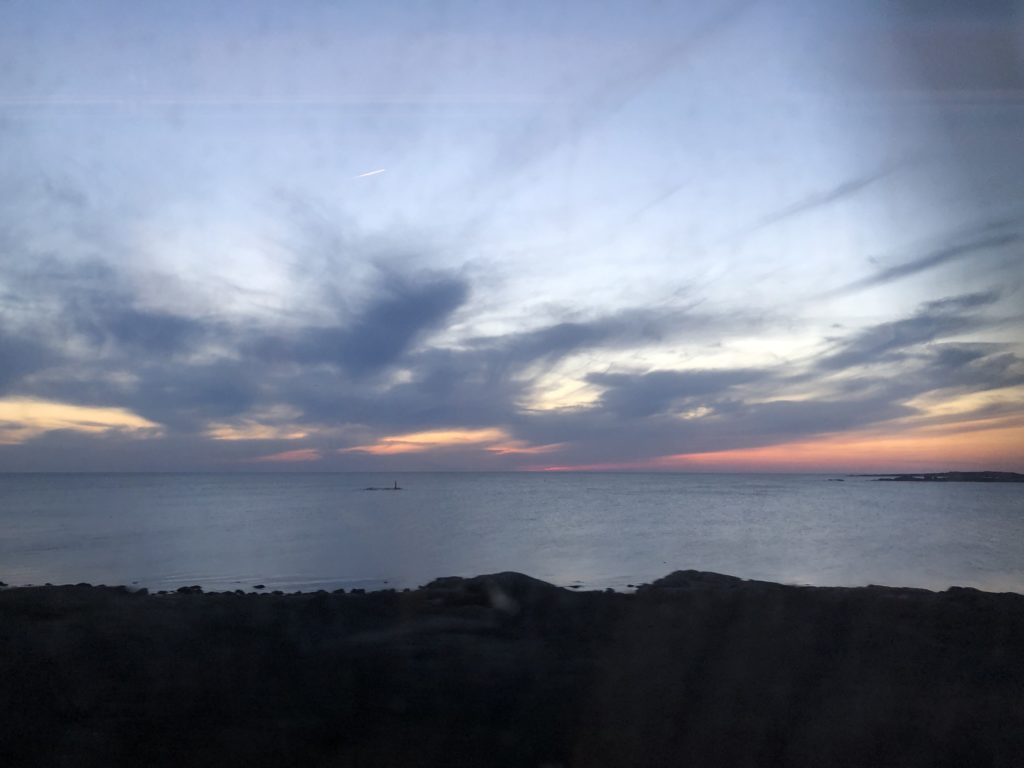 On the bright side, I found out that both Västtrafik´s and Pågantågen´s trains are pretty well suited for double bass travels – might be tight during rush hour but even though Västtrafik´s train was pretty full it was no real problem to get the bass on the train – and both train personell and travellers are very helpful. Thanks! 🙂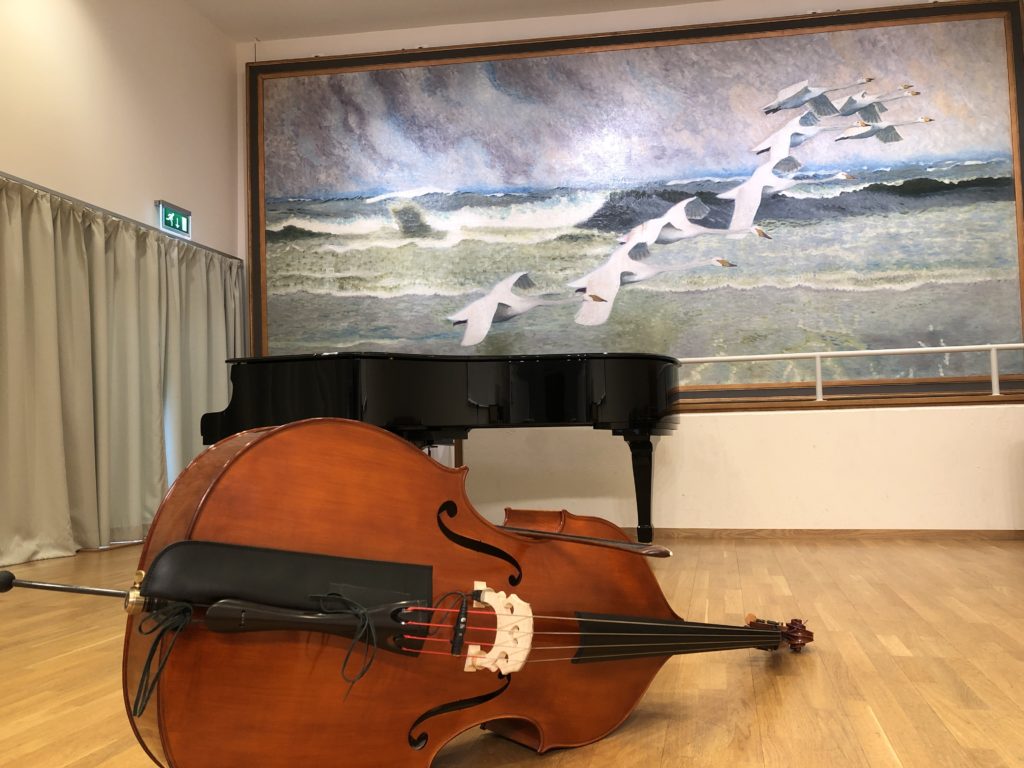 Today I have had a superb time both performing a solo lunch concert in the lovely chamber music hall at Musikhögskolan i Malmö, and doing a Q/A in front of the student audience after the concert about my work – lead by head of the jazz department, Mattias Hjort.

Once we finished, Mattias dropped me off at Malmö Triangelen station, where I got on the 15:16 train to Köbenhavn Hovedbanegård. After a two hours layover I am now on the 18:00 train to Kolding where I will spend the night before the 3 hours train ride to Hamburg tomorrow.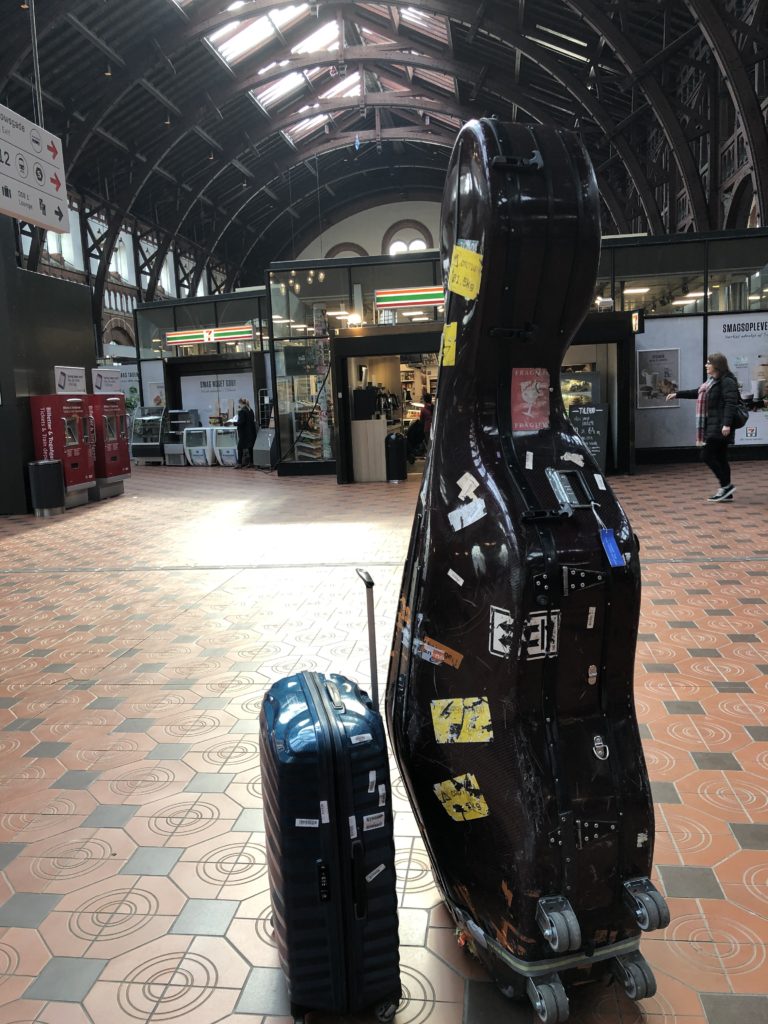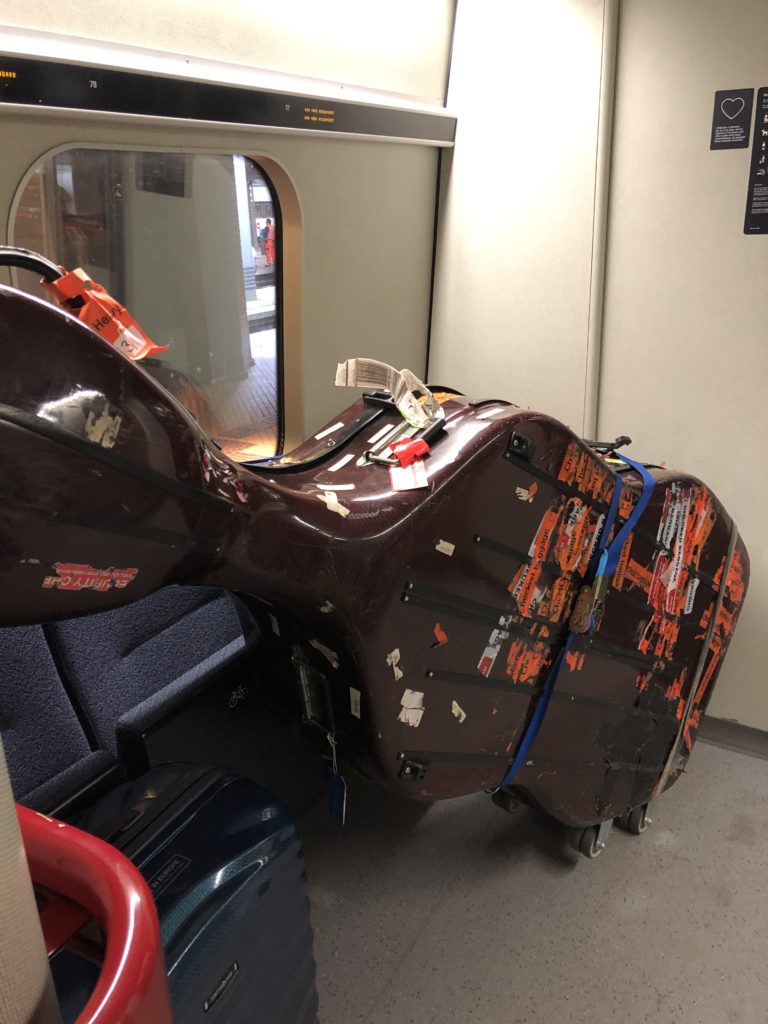 On Friday I will share the complete time / CO2 / cost for my journeys from Oslo through Malmö to Hamburg by train as compared to flying.