Typing this, I am on the train towards Malmö again, where I had a head start on my tour last week. Wednesday March 27th I played a morning concert in Malmö Konserthus.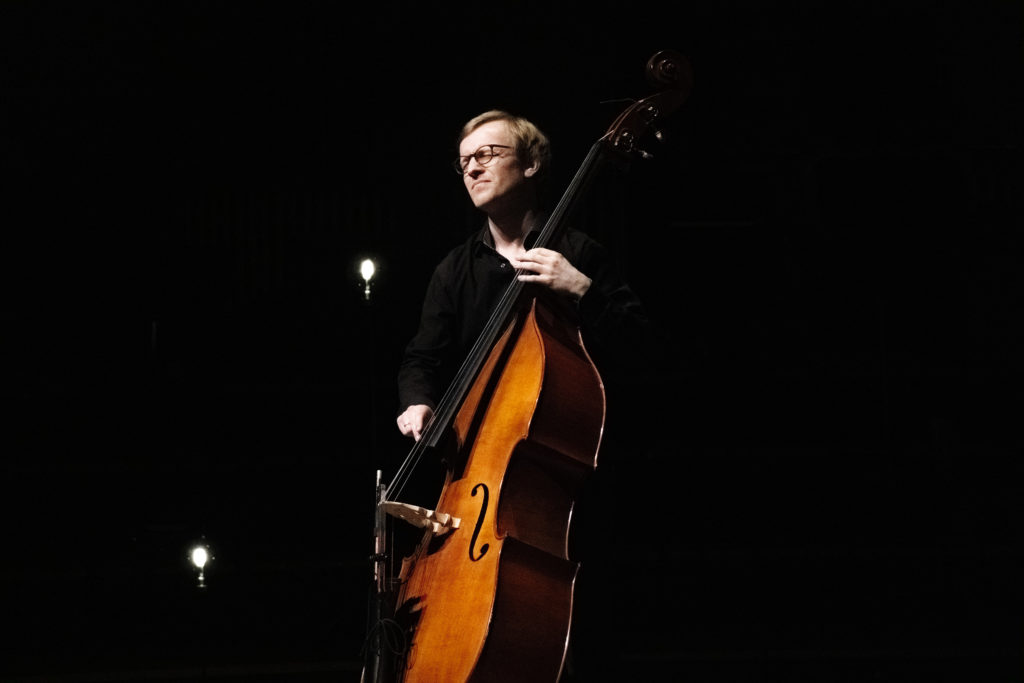 ( this concert marked the start of my "Elvesang ECO tour – spring 2019". Jazzinorge.no published this article about my tour today: https://jazzinorge.no/2019/04/02/sigurd-hole-pa-gronn-turne/ )
First, a little about the concert itself. The main concert hall in Malmö Konserthus must be one of the best – if not the best – rooms in which I have ever performed. To be able to fill the entire space alone with my double bass playing without any amplification, feeling the immediate, well-balanced response from the huge 1700 seat concert hall in even the softest of dynamics was a truly fantastic experience. Philip Glass supposedly said, upon performing here, that he would like to move to Malmö and play all his concerts in this hall – having audiences travel here to listen to him. I would gladly join in! (both to listen, and to perform)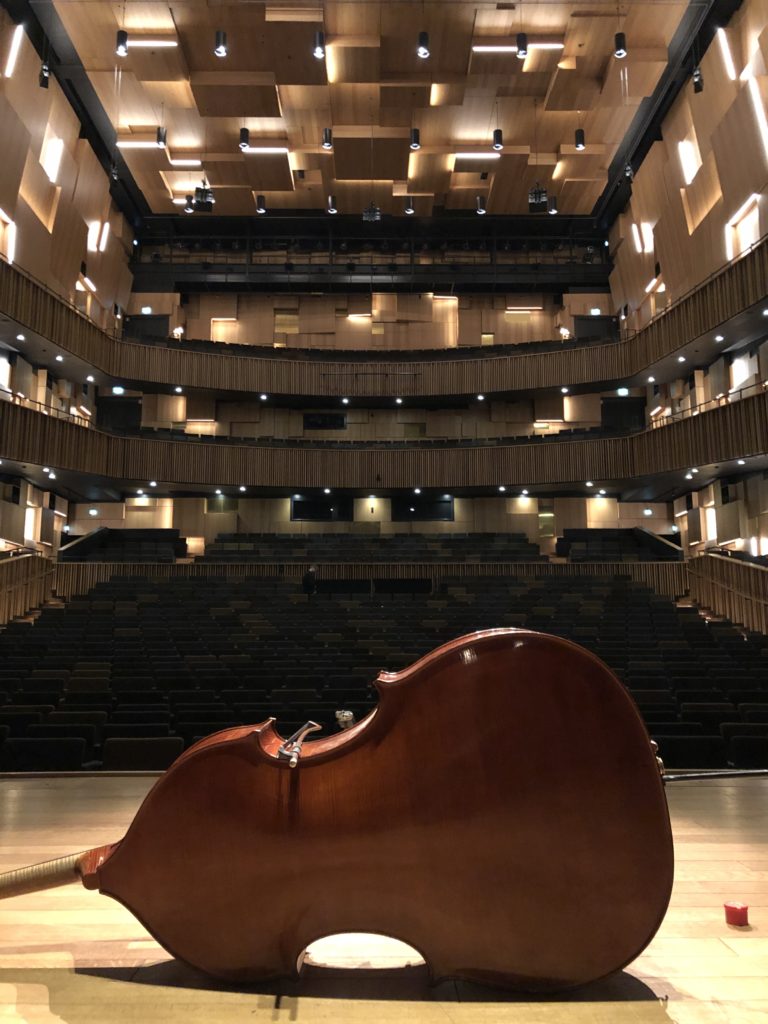 Travel
Getting from Oslo to Malmö by train is pretty smooth – also with a double bass. 07:00 from Oslo S, changeover in Göteborg, arriving Malmö Central Station 13:51. Note to bassists and others carrying LARGE instruments/items: make sure you take the Öresundståg from Göteborg to Malmö, they have a large luggage/bicycle/stroller compartment (see picture below) that easily fit my double bass with lots of room to other passengers and goods. The other option, SJ snabbtog does not (at least to my knowledge) have luggage compartments similar to this one, and I know bass playing colleagues that have experienced difficulties in bringing even a travel bass on SJ snabbtog (mine is full size and would most likely have been rejected…)
You may book tickets for Öresundståg at both Öresundstog´s and SJ´s homepage. However, booking at Öresundståg´s homepage gives the option to make a seat reservation close to the big luggage compartment so you can keep an eye on the bass 😉
TIME / CO2 / COST
Travelling from Oslo to Malmö could also easily have been done my plane via Copenhagen/Kastrup. How does plane and train travel look compared to each other for this journey in regards of carbon emissions, time consumption and costs?
TRAIN total travel time 7,5 hours (left home at 06:30, arrived my hotel in Malmö 14:00).
PLANE total travel time approx 5 hours (let´s say I take the 10:00 flight from Oslo to Copenhagen. This means leaving home 07:30 in order to be at the airport 1,5 hours ahead of departure. 1:10 min flight, minimum 30 min spent at Kastrup to get off the plane and get luggage, 40 min to find train and travel to Malmö, arriving at hotell approx 12:30)
CO2: Train 1,4 kg / Plane 154,4 kg

Source: ecopassenger.org
TRAIN total cost (first class from Oslo – Göteborg): 723 NOK / approx 75 EUR
PLANE ticket SAS economy class: 869 NOK / approx 90 EUR, pluss about 18 EUR train travel x 4 to get between city centre train stations and airports in Oslo and Malmø: 72 EUR / approx 700 NOK. Total: approx 1600 NOK / 165 EUR
(Prices for both train and plane tickets if booking about 1 – 1,5 months in advance)
Travel time for this distance is shorter by plane. However, it is also much more hectic. On the train I only had one changeover, meaning 3,5 + 3,5 hours of effective office work, reading a book, composing or whatever. Travelling by plane, the longest time you stay in one place is the 1:10 minute flight, the rest of the journey consists of shorter periods of time spent in airport trains, check-in, security, walking around airports, waiting for luggage, etc. To me, the extra 2,5 hours spent going by train easily outweighs the stress of air travel and is by far compensated by the huge amount of office work I got done while on the train.
Also considering that train travel for this distance means both an approx 98% reduction in CO2 emissions and half the cost, train is by far the better option in my opinion.